hey. how YOU doin'
just had to quote joey. yes yes, i know i hate tv shows and yet i wounded up watching this sitcom in three months? which has like a gazillion episodes? and now i am all but raving about it. but let me take a moment to make this declaration – i am officially trash for this show. when i say i have a lot to talk about it, i am not lying sweetheart. it's gonna be more than 18 pages, and it's gonna be front and back! saving all of my ramblings for a later post, let's dive into this tag which i believe was originally created by the lovely roxanne @ an average life.
do play along in the comments below. i would love to know your answers.
𝕄𝕆ℕ𝕀ℂ𝔸
aha! the competitive freak, the clean friend, the best host, and the glue that holds everyone together.
a book based on a game or competition: the answer is going to be pretty cliched guys – hunger games. i am not a huge hunger games fan, i'm more of a divergent fan (and i know you're not). if you are an avid reader, i am pretty sure that you have heard about this dystopian world with thirteen districts, a reality show, a Capital aka evil government, badass females, and a love triangle (that i despise). okay, that was a bad description. other books like this would be – throne of glass, assassin's creed, warcross, goblet of fire, etc.
organization queen; how do you organize your books: ooh, time to spill some secrets. i am mEsSy. not really, except i really am. *sighs* but if it makes you feel any better, it's an organized mess and it's not dirty. it's just all over the place. besides, my shelves don't have enough space to hold all my books like those people over at booktube and instagram. so, there's no question of organizing. i just have to make them all fit. how do you guys organize your shelves?
ℝ𝔸ℂℍ𝔼𝕃
the fashionista, the feminist, the one who broke the norms, who went from being a waitress to being offered a job in gucci, and being a wonderful mother. i am proud of you.
a book you read for the hype: from blood and ash. if you are a part of the bookstagram community or an active follower of any book communtiy, you know what i'm talking about. jennifer armentrout was all i heard about and i tried reading dark elements by her and i just couldn't finish it. but after from blood and ash, it's all i talk about. i keep looking for cool fantasy romance recs, but eh. i don't know. other mentions – these violent delights, addie larue, the cruel prince, etc.
shopping addict; what makes you buy a book: anything and everything. literally. if i am happy, if i am sad, if i am angry, if i have money – you get the point. lol.
ℝ𝕆𝕊𝕊
the dinosaur geek, an amazing brother, the one who loves divorce and is divorced by divorced, confused and in love. i am happy for you.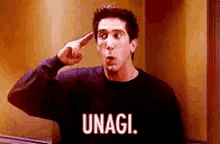 a science fiction book: the maze runner. this is probably the fastest paced book that i have read till date and let me tell you, that nothing has ever lived up to this speed (except maybe the alex rider series). i was actually really disappointed with the maze runner series. i read the first book in a few hours, that's how hooked i was. but somewhere in the middle of the second book, it just kept going downhill and by the end of the series, it was completely underground. ugh. other books – northern lights, fireman, mara dyer, etc.
on a break; which books have you put down to pick back up later: actually, i do this to a lot of books. i am huge mood reader and of course i want to avoid not liking a book. if i am not liking it, i keep it down and pick it up later and now i do it so much so that i don't even remember the last time i did it. but fun fact: i actually dnf-ed the throne of glass series and i didn't even remember the title of the book. and now it's my fav series of all time.
ℂℍ𝔸ℕ𝔻𝕃𝔼ℝ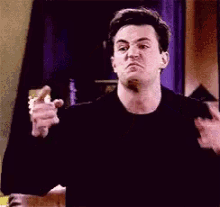 that awkward overly-sarcastic bestie, the one with feminine traits, the one who had a terrible childhood and yet grew to be a wonderful person. you have my heart.
a book that made you laugh out loud: the hating game. this was actually my first audiobook and the narrator was fabulous. the title is kinda dramatic, because there is no such game and the hating was somewhat forced? but it still is one of my favorite new adult contemporary romance novels. i totally lived for their banters, the slow-burn, the immense build-up, and dude the nick-names were immaculate. a light albeit a little slow-paced but the characters make up for it. trust me. just a disclaimer: i have a weird sense of humor. other books – the bride test, three men in a boat, the mistake, etc.
that time at space mountain; are there any books you're embarrassed to admit you've read: haha, oh sure. but i am definitely not admitting it here, 'cause my mom does read my blog posts on a whim at times. and i am so completely unwilling to face that tornado. what about you?
𝕁𝕆𝔼𝕐
that loyal friend who puts you before his heart, the one who goes after his passion, the one who hates change, curses only in italian, doesn't share food. the man-child. you deserved so much better, i am always rooting for you.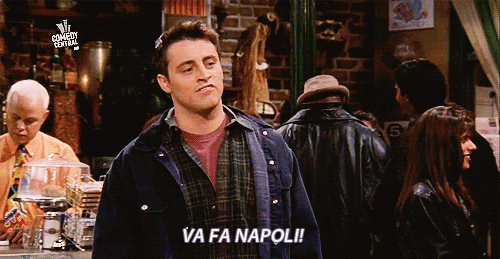 a scary book you'd keep in the freezer: exactly my point and exactly the reason i don't read scary stuff. so, nothing really. i do have a few scary books, but i won't hide them in the freezer.
v is for encyclopedia; as an adult; have you read any books with words you had to look up to understand: well, i find new words with every book i read. and i do like to look up meanings, so all the books i have read?
ℙℍ𝕆𝔼𝔹𝔼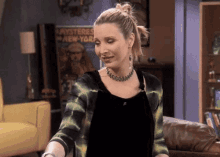 that weird badass friend, the one with a horrific sense of dark humor, the overdramatic, sweet, and passionate friend. i would kill to hear you sing smelly cat. you're weird, too weird, and weird. and i strive to be you.
a book with a spiritual or supernatural theme: the taking of jake livingston. this is actually a new release and i had the amazing opportunity to be a part of the book launch/tour. it's a horror book with lgbtq+ representation and i absolutely adore how the author shed light on the homophobic nature of our society in such a really easy-flowing language. the best part is that although the book discusses pretty heavy themes, it doesn't feel that heavy. other books – cemetery boys, twilight (just had to), dark elements, etc.
𝕁𝔸ℕ𝕀ℂ𝔼
a book with an OH MY GOD twist: the silence of bones. this is a mystery thriller YA book, and i usually despise thriller books, but this book absolutely stole my breath! it explores so many different aspects of mental health and abuse, and gods!
the plot twist guys! i really really didn't expect it. when people say plot twists, it gets on my nerves because they are always predictable and just not that grand. but this book – it had me in tears by the end.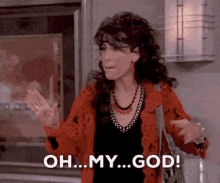 𝔼𝕄𝕀𝕃𝕐
a british classic: pride and prejudice. the original enemies to lovers. the timeless love story. one of my all times favs. if you're not very much into classics, i recommend you start with this. it's not very hard to follow and it's kinda addictive?
i picked up this book after reading "after" by anna todd, because i so wanted to get the references. i fell in love with this book from the first line itself and i can only hope that you enjoy it too. but you should keep in mind that it was written in 1797, and it might not be overly feministic and women love marriage. so, don't hate on it because of that.
𝔾𝕌ℕ𝕋ℍ𝔼ℝ
a book nobody seems to be talking about: we own the sky. this is a book that was recommended to me by alex @ mybookworld24 and i found it for free in amazon. and the entire concept, the cover, the writing style, the feels – just stunning. this is so underrated. and no one ever talks about it.
we follow sylvia, a 16 year old musician, who can see 'flickering people' also known as muses. they are the original greek muses who created music and now that they have woken up, they find a world taken over by technology so advanced that everyone can be an artist. and sylvia is connected to this world of muses and soon she finds her music, her love, and life – all at stake.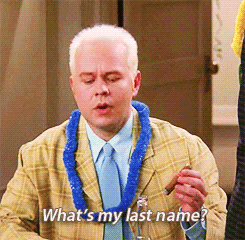 ℂ𝔸ℝ𝕆𝕃 & 𝕊𝕌𝕊𝔸ℕ
an lgbtq+ author and book: hands down it's alice osman. i am not a very big fan of the heart-stopper graphic novels. in fact i don't like them at all, but i absolutely love her novels. they are haunting, beautiful, honest, and so so gut-wrenching. my fav being loveless.
𝕄𝕀𝕂𝔼
romance novel: ooh there are tons. and it's going to be hard to pick just one, so i'm going to go with the most recent one that i have read – XOXO by axie oh.
this was one of my most anticipated releases of this year and i just finished this last week and it was like this spoonful of marshmallow and sugar.
it wasn't super great but it was really heartwarming. a solid 3 stars.
---
ah, finally something other than a blog tour. ha! i know. school stuff keeps me busy and the creative slump certainly doesn't help, but i did a book tag after a long long while! i hope you enjoyed reading this. and thank you so much for your support!
i would love to see more people do this tag but i only know two people who have watched this – nehal @quirky pages and asic @ haven.
if you have watched this show, we NEED to scream about it in the comments below! let me know. and just a quick question. if you could have anybody's bookshelf who would it be?
personally, i would love to raid becca and the books, chloe, and jessie mae's bookshelves. (from booktube) <33
previous posts:
oh, and i changed my theme. well, not the theme, but the appearance and the header image and stuff along with the about page and the homepage. do let me know if you like it! i am planning on changing the other things too, but it takes so much of my time T_T do you like it though? ILY<33